Game of the year!
Unique game with a combination between classic ludo and quizzes with thousands of questions to adults and children in different categories.
Who gets to the goal first? Luck, knowledge and competition in a combination for the whole family.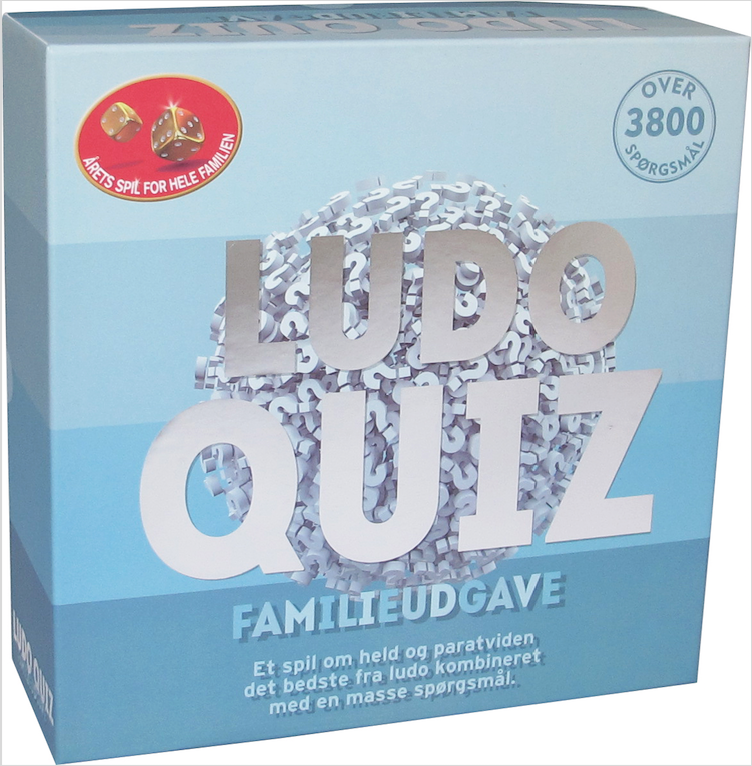 LUDO QUIZ Family has 2 different game boards. This one is to 4 persons: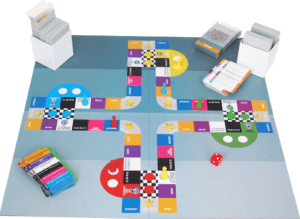 The other side of the game boards is to 6 persons: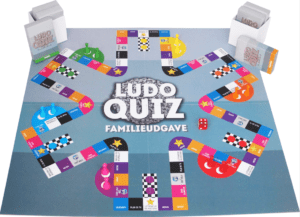 Children from 10 years can play with the adults in this game.